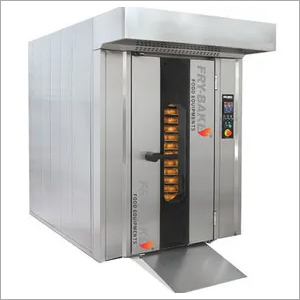 Double Trolley Bakery Oven
Product Description
Double Trolley Bakery Oven
Fry bake is a leading manufacturer and Exporter of Equipments for Bakery in Ahmadabad. Fry bake is well-experienced company in Ahmadabad market. Our production level is also Hugh amount. We are providing our product as per customer requirement also. We are manufacturing Rotary Rack Oven, Batch Type Bead & Toast Plant, Planetary Mixer, Bread Slicer, Floor Kneading Machine, Aatta Mixer, Spiral Mixer, Blade & Bolt, and other Bakery Equipments.
We are going successfully in the market with our product. All the customers are very satisfied from our product and our service. We are trying to get more and more customer by our product quality and service. We got a many customer who giving us a regular business and they also giving a new requirement. We are dealing all the customer with commitment and honestly. Our management level is also very straight forward and very transparent. We are working in the inside of company as well as Market job. Our staff management is very good. Our all staff working as team work. Our all staff is very hardworking and respected. They are supporting lots to each other. All the people are giving them all affords to grow the company. The way we are working I the company we will get good opportunity in future.
Our production management is also very sharp and hardworking. Our production area is also Hugh. Our manufacturing work is constant going on as per customer requirement. All the people are working very consciousness. They are observing all the parameter and checking all the product. We have recruited a high educated technician to handle the quality department.